Thinking of
Trading at Field of Dreams

2018 Show?

Friday 31st August 2018 - Sunday 2nd September 2018

If you are a Trader (not Caterer), then here's how it works.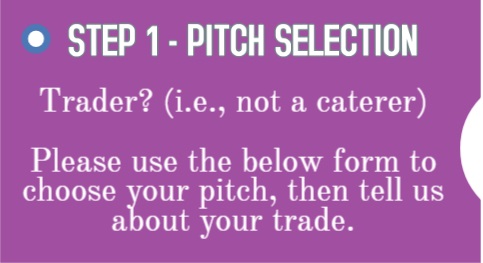 Choose Your Pitch Size
Use the form below to select your desired pitch size (*not for caterers) and then click 'Continue' in order to tell us more about you & your trade.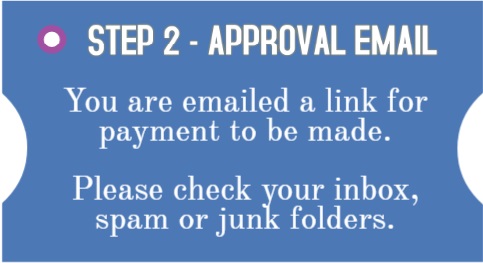 Pay For Your Pitch
If approved, you will then be emailed with a link for payment to be made - keep an eye on your junk mail box as it may end up in there.
Print Your Booking Confirmation
Thinking of Catering? First send an email to:
events@classicvolks.com

before booking.

If you wish to cater at the 2018 show we need you to first email us with details about your catering trade; we'll help you from there on.
First time trading at Field of Dreams?

Here's what to expect.

As a show trader, you can arrive and set up from 11:00am on Friday 31st - the gates open to weekend campers from 2pm. Live bands play every night, so depending on your trade, you may want to stay open until the shows end at midnight. Any questions, just ask a member of staff at the main office (you'll easily see where we're set up) or a member of the show crew or security staff seen during the show.
More Info
We try to ensure that each trader offers something different which means we cannot accept every booking request but will responded each one made by email. If successful, you are emailed a link for payment to be made.
Be sure to check your Junk folder - classicvolks.com may not already be in your contact list.
On making payment for your pitch - we again email you, this time with a link to your Trade pass/tickets for entry to the show. Print them and take them with you.
Trader Testimonials
We enjoyed both being at the show as well as Trading at the show.
We enjoyed both being at the show as well as Trading at the show.
We enjoyed both being at the show as well as trading at the show